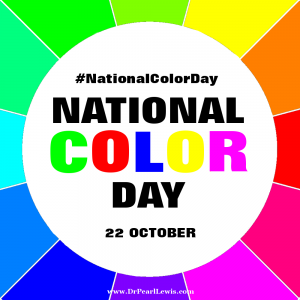 Happy National Color Day! Today we celebrate color, how it influences us, and how it allows us to express ourselves. Ditch the black and white outfit for today, and wear something vibrant – choose a color that says, "I am alive and loving life!" Then take another bold step and use color to be creative. #NationalColorDay is a day to indulge in activities like painting or coloring. If you have never colored as an adult, today is the ideal day to give this relaxing activity a try. You can try your hand at coloring, and it doesn't need to cost you a cent. Feel free to download a FREE coloring page here, pull out that dusty box of crayons, and fill spaces with crazy blends of color. Perhaps share the LOVE – invite a friend or family member to color with you.
Or turn over a new leaf today, and invest in your wellbeing. Challenge yourself to 30 days of coloring, starting today. Download a meditative, scripture-inspired coloring book that lets you soak up inspirational scriptures while you start your journey into the world of colorful expression. Or take a moment today to place an order for a physical coloring book – for yourself or as a gift to inspire someone else.
How we experience life is often the result of how we to choose to see it. You can choose to view the world as a miserable, unkind, grey world – or you can choose to paint over the greyness with your choice of vivid colors, and learn to LOVE LIFE. You choose.
To celebrate #NationalColorDay, here is a video (MOVING in MIRACLES by Eddie Lewis) that let's you flow with a river of color: