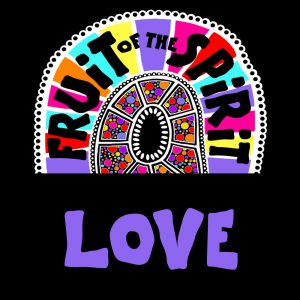 In celebration of the release of my latest coloring book, "Fruit of the Spirit Colouring Book", I have a gift for you. You can collect your own FREE copy of "LOVE" in my store. Visit the FREEBIE section of the store to load your cart with digital products that are currently offered as gifts to all my readers.
Why do I give some products away?
I believe most customers are not true risk takers when it comes to shopping (and rightly so). Most want to be able to open the box and look inside BEFORE they hand over their hard-earned money. Digital products (which, by their very "virtual" nature, cannot come with a return option) are particularly challenging for the less adventurous shopper. I want my customers to purchase my digital products with confidence, and having the opportunity to look inside a book or color a sample page goes a long way to building confidence in the products I create.
Is there a catch?
No. Free is free! If the price tag says ZERO, then you won't be charged anything at checkout. You don't need to add other products to the cart to be able to receive a FREEBIE. Of course, I would love to have you buy other items from my store, but you are not obliged to. I want you to enjoy using the FREE products, and I would appreciate hearing how you experience the items. Feel free to stop by and leave a comment here.