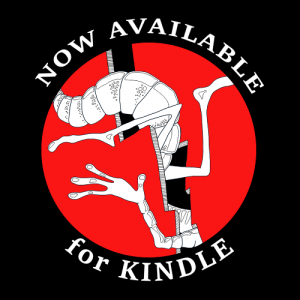 "Fractonia" is now available for Kindle e-book readers. Unlike Google Play, Amazon is not offering a special introductory price for the ebook. However, Amazon has enabled the popular " text-to-speech" option for this book. "Text-to-speech" is available on the following devices: Kindle Fire HDX, Kindle Fire HD, Kindle Touch, Kindle Keyboard, Kindle (2nd generation), and Kindle DX.
Amazon does offer a preview of the book, albeit disappointingly short. If you are interested in seeing a little more of the book before you decide to purchase, I recommend a visit to Lulu. Lulu is offering a more detailed, downloadable preview of the book in ePUB format. You can also purchase the ebook or the print version of "Fractonia" directly from the Lulu bookstore.
Purchase the Kindle-formatted version of "Fractonia" from Amazon.com.