The "Cape Town: Colour the Rainbow Nation" coloring book has a new promo video. This is a short video focusing on only two themes from the book: the Kirstenbosch Botanical Garden and the Kaapse Klopse Street Parade.
CAPE TOWN: the Mother City
Cape Town, the Mother City of South Africa, has roots that extend back to the seventeenth century. While its history is preserved in centuries-old architecture, the city continues to grow, evolve, and make new history with each passing year. As a culturally diverse city, Cape Town has much to offer its visitors and locals. Consider the majestic mountains, pristine beaches, vibrant music scene, art galleries, theaters, shopping, and opportunities to indulge in exotic foods, and it quickly becomes obvious why Cape Town is the most popular tourist destination in Africa.
CAPE TOWN: the Coloring Book
"Cape Town: Colour the Rainbow Nation" is a colouring adventure for those who love to explore. Whether you are a proud Capetonian or have yet to visit the city, "Cape Town: Colour the Rainbow Nation" is your opportunity to explore and make memories in the most colourful of ways. In addition to a few factual titbits and the odd urban legend, you will find a variety of themed colouring pages. Cape Town has so much to offer that this book only captures a few of the city's many highlights:
Table Mountain
Lion's Head
Devil's Peak
Kirstenbosch Botanical Garden (see VIDEO)
Cape Town City Hall
Castle of Good Hope
Cape Town's Suburbs
Table Mountain's Aerial Cableway
Ethnic Art
Mountain Baboons
Cape Peninsula
Cape Town on the Map
The Kaapse Klopse Street Parade (see VIDEO)
COLOUR the RAINBOW NATION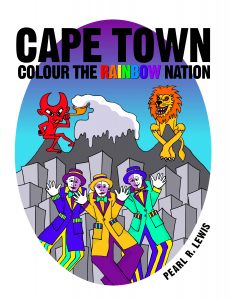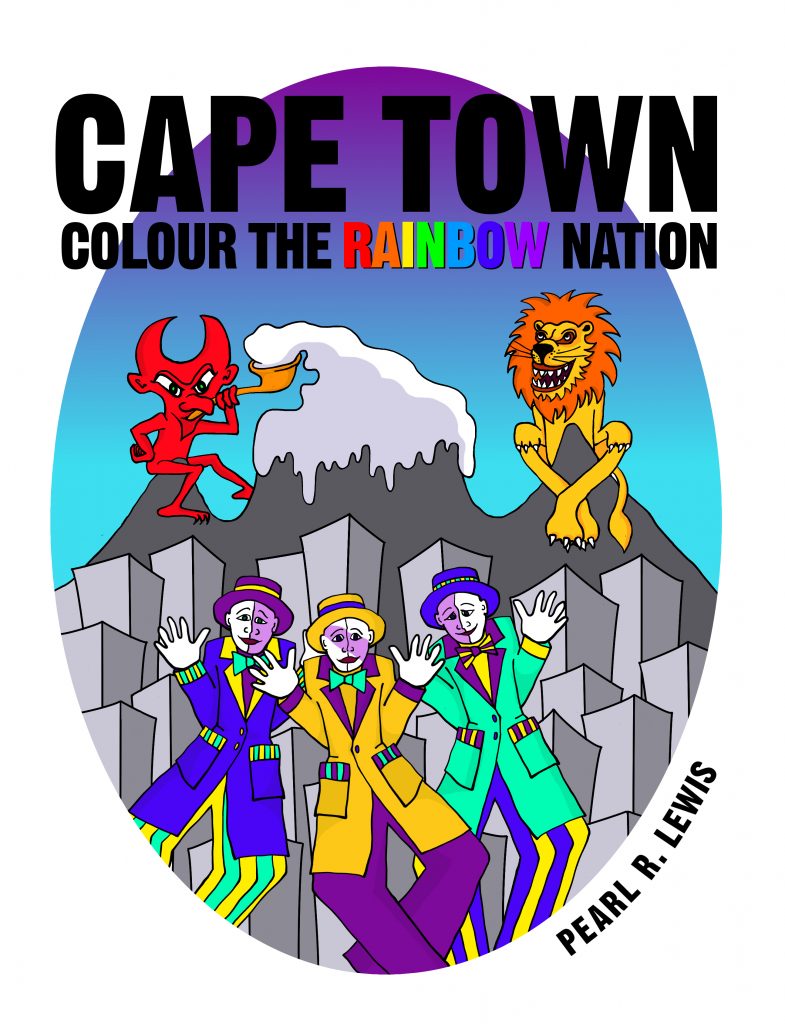 "Colour the Rainbow Nation" (#ColorTheRainbowNation) is a celebration of all things South African: the people, the places, and the experiences that help us remember the past while we continue to plant seeds of hope for the future. Nelson Mandela once described South Africans as being as intimately attached to the soil of this beautiful country as the famous jacaranda trees of Pretoria and the mimosa trees of the bushveld. Whether you are rooted in this beautiful country or just wish you were, "Colour the Rainbow Nation" invites you to celebrate South Africa with your own splash of colour.
The paperback and the e-book (PDF) versions of CAPE TOWN: Colour the Rainbow Nation are available from Lulu and a variety of other online book sellers.