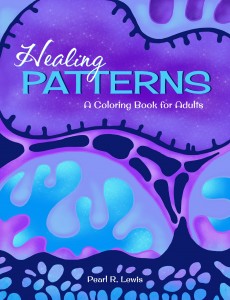 The newly released "Healing Patterns: A Coloring Book for Adults" is now available through Amazon.com, making it easy to purchase and ship this book to a friend or family member almost anywhere in the world.
Coloring is a relaxing, therapeutic activity that helps to still the mind, lower stress levels, and reduce anxiety. But engaging in a creative activity does more than relax you. Research shows that expressing creativity actually has a pronounced positive effect on the human body's ability to heal. "Healing Patterns: A Coloring Book for Adults" takes art therapy a step further. Not only does it make the benefits of art therapy accessible to anyone who can hold a colored pencil, but it also presents to the user power packets of God's healing Word. Each of the ready-to-color artworks in the book is coupled with a powerful, faith-building scripture that will inspire, encourage, and transform.
Learn more about this book and how it can benefit you or a loved one here.