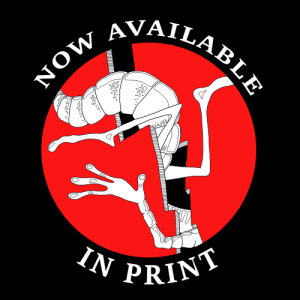 "Fractonia" has been available for some time from e-book stores around the world. You can read the book on your computer, your tablet, or your phone. But if you are not a fan of virtual books, then this post brings you good news. Paper rules! "Fractonia" is a available as a REAL, tree-based book. You can now purchase your PRINT (paperback) copy of the book, and turn those pages the old fashioned (best) way.
The 116-page illustrated paperback is printed in the easy-to-handle (and slip into your bag) 6″x9″ format.
If you are new to the title and have not been following the development of this project, you can read more about "Fractonia" in the book section of my website. The book is suitable for middle school (advanced) readers, high school students, and adults. While prior knowledge of very simple fraction algebra is a plus, it is not essential. If you previously avoided mathematics as if it was the enemy, and have little to no recall of algebra, you are the perfect reader for this book. 
"Fractonia" is an adventure story that demonstrates that mathematics can be visualized as something quite different from a stack of numbers and equations. While not all students think "in pictures", many who are turned off from more traditional ways of approaching mathematics can benefit from exploring topics in an image-centered way. Even though this book is advertised as a children/teen book in many places, this book is a good way for parents and teachers to explore the concept of visualization in mathematics.
Go on – give it a try. If you discover that you cannot connect with the strange characters or that the odd reference to a mathematical term is frying your brain, you can always donate the book to your local school library. Take a break from whatever you have planned this weekend, and go on a mind adventure – you know you want to do it.