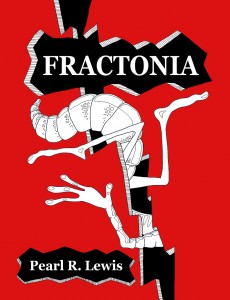 "Fractonia" is uncloaked! The doors to the secretive Fractonian Realm have finally been opened to Earth dwellers. You (yes, YOU) are invited to go where few have gone before.  Are you ready to discover what lies on this side of the Beyond Realm?
BEYOND REALM
All worlds this side of the Beyond Realm face challenges of galactic proportion, but only Fractonia is in a race against time. In an effort to find the elusive key to survival, Fractonia opens its doors to a select few outsiders: creatures believed to carry Fractonia's solution.
INVITATION TO VISIT FRACTONIA
To his surprise, Matthew Roberts receives an invitation from Fractonia. Perhaps you have met the freckle-faced young Roberts? Matthew is the well-adjusted youth who isn't crippled by peer pressure or intimidated by homework on Fridays. He plays nicely with team mates, yet functions just as comfortably on his own. He is the nice guy everyone gets on well with, yet few remember to invite to their parties. So why did someone as average as Matthew get an invitation to visit a secretive realm?
IN PURSUIT OF ADVENTURE
Matthew may be unremarkable in most areas of his life, but he does possess a certain something that turns heads. Matthew Roberts has an insatiable appetite for adventure. And he knows exactly how to feed that appetite. In fact, he does it so well that it gets the attention of a world he did not even know existed.
TRANSLATED into FRACTONIA
Adventure doesn't follow playground rules or keep weekend hours. Sometimes it comes knocking when you least expect it. Matthew is grappling with the challenges of a mathematics class when a new adventure knocks him right off his chair. Matthew finds himself translated into the Fractonian Realm – the perfect destination for exploration and discovery. From the silent memory beasts to the talkative representative of the Royal Service Extraordinaire, there is no shortage of the bizarre and the wonderful in Fractonia.
THE PASSING OF THE YONKINOTS
With so much to captivate one's attention, it is tempting to fall prey to the passing of the yonkinots . Will Matthew become so distracted by what this new world has to offer that he fails to discover the real reason for his invitation? The clock is ticking, and time is running out – for Matthew and for Fractonia.
Become part of the Fractonian adventure – purchase your downloadable copy of "Fractonia" today.