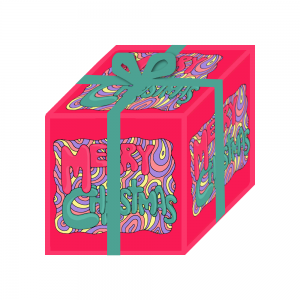 Coloring is nice to do, but what do you do with your masterpiece when you have filled the page with a rainbow of color? Do you throw the page away? File it in some dark drawer never to be seen again? Keep it visible in the hopes that someone will notice your artistic genius and compliment you? You invested a lot of effort into filling the page with color, so it only seems right to do something creative with your masterpiece. But what?
4 WAYS to USE COLORING PAGES
Here are FOUR ideas that will work for using and/preserving any colored page, but are particularly well suited to Christmas themed paper such as the MERRY CHRISTMAS FAMILY COLORING PAGES from Zisubu Artique. Have fun celebrating the countdown to Christmas with these easy-to-implement ideas.
1 – MAKE TABLE PLACE MATS
Many local office supply stores offer lamination as a service. Take your family's masterpieces and have them laminated in the heaviest coating your budget will allow. (Don't forget to ask each family member to sign and date the back of their page before you take the trip to the store. That way, next year when you pull out the placemats for December, you will be able to reminisce together about your masterpieces.) The laminated pages make unusual and festive place mats for your dining table throughout the year, but especially at Christmas.
2 – MAKE CHRISTMAS GIFT WRAP
A letter-sized (or A4) page is just the right size for gift wrapping a tiny gift. If you are giving small items (e.g. plastic gift cards or small candy bars or toys), they can easily be wrapped in a colorful page. Turn the unwrapping session into a fun guessing game, by getting each gift recipient to guess who colored their wrapping paper. If you are only wrapping BIG BOXES this Christmas, consider wrapping the boxes in simple kraft or other monotone paper. Cut the undecorated border away from the colored region of the page. Glue the vibrantly colored part of the page onto each of the six sides of the plain-paper covered big box to produce unusually decorated gift wrap.
3- MAKE A STRING ART GALLERY
Remember those strings strung above the fireplace on which people would hang the Christmas greeting cards they received in the mail? Borrow from that idea and create a string gallery for your family's Christmas greeting masterpieces. Use colored clothespins to hang the pages from a line, and create a festive "art gallery" in your living room.
4 – CREATE A JUNK JOURNAL
Junk journals (also called dream diaries, keepsake albums, traveler notebook, etc.) are fun books that you can fill with all sorts of ephemera (that's scrapbook talk for odds and ends that mean something to you e.g. newspaper cuttings, ticket to the first movie you ever watched with your husband-to-be, recipes, quotes you love, dreams you cherish, etc.). You can think of a junk journal as a scrapbook with none of the OCD rules of real scrapbooking. Create a junk journal to document this Christmas countdown and cover your journal with one of colored pages. Use other colored pages to make unusual interior pages for your journal.
COLORING IS AN INVESTMENT
Coloring is good for you, but it is also a time investment. Don't toss your colored pages in the trash. Invest a couple extra minutes this festive season, and turn your coloring efforts into something useful that will start conversations and bring back memories in years to come.