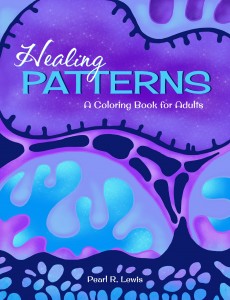 "Healing Patterns: A Coloring Book for Adults" is more than just a creative space to fill with color. It is a stress-busting tool powered by a combination of God's Word and a series of calming, ready-to-color designs. How many people do you know that are immune to the effects of stress? Stress touches all our lives, and not always in a good way. Fortunately, there is no age limit to take advantage of the stress-relieving benefits of coloring and the healing power of God's Word. And you don't have to wait until you are ill to begin an activity that encourages physical and mental healing.
Coloring is a relaxing, therapeutic activity that frees you to be creative with color while helping to still your mind and bring a sense of peace. The repetitive action required to color a small space and the deliberate exposure to a cheerful colors work together to create a calming experience. You will not require expensive materials to use this book. You can fill the pages with whatever you have available: colored pencils, markers, colored ballpoint pens, or even wax crayons.
The organic, freestyle designs created for this book draw their inspiration from the crisp lines and the rich forms found in nature. There is no pressure to perform artistically when you engage with this book, as there is no right or wrong way to color the illustrations. You may use as many or as few colors as you like, and it's entirely up to you whether you stay inside the lines or not. Artistic talent is NOT a prerequisite to enjoy or benefit from "Healing Patterns: A Coloring Book for Adults".
Adult coloring is gaining popularity as people discover the far-reaching benefits of art therapy. "Healing Patterns" is an adult coloring book with extra punch. This book is not just an art therapy tool in the traditional sense. The Bible scriptures included in this book encourage faith building and discovery of  God's perspective on health and healing. You can meditate on the scriptures as you fill an illustration with color, or use the scriptures as short, daily reading and reflection exercises. Each scripture passage is en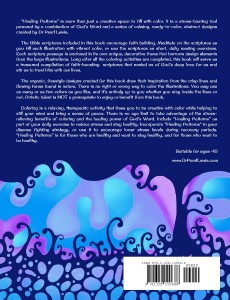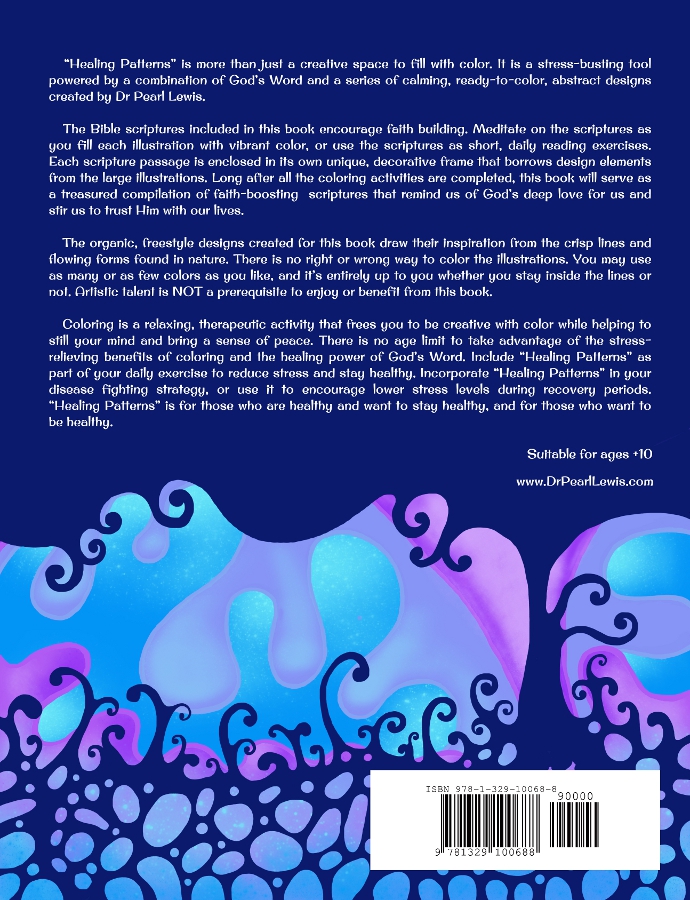 closed in its own unique, decorative frame that borrows design elements from one of the large illustrations, so even the scripture pages invite you to color. Long after all the coloring activities are completed, this book will continue to serve as a treasured compilation of scriptures that remind you of God's deep love for you and stir you to trust Him with your lives. As you color, you will be creating something unique that may even survive to become a family heirloom in years to come.
Include "Healing Patterns" as part of your daily stress-reducing activities to help you stay healthy. Incorporate "Healing Patterns" in your disease fighting strategy, or use it to encourage lower stress levels during recovery periods. Give "Healing Patterns" and a box of crayons as a gift when you visit a loved one who is ill. Sponsor a book (or more) for a low-income home for the retired or a rehabilitation center with limited resources. "Healing Patterns" is for those who are healthy and want to stay healthy, and for those who want to become healthy.
Download your FREE sample extract of "Healing Patterns: A Coloring Book for Adults" today.